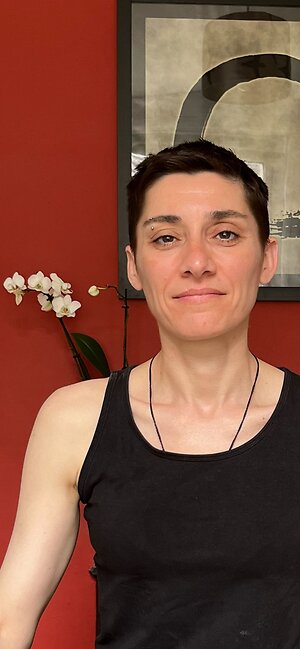 Sabrina Falco
Hi welcome to my website :)


Are you suffering from back tension or stiffness?
Do you need some time to yourself to relax and recharge?
Do you want to feel empowered and build more resilience in your life?


Let me tell you I think massage it is undervalued these days, we completely forget how to be in tune with our breathing, our body and soul and just to let ourselves be. All is well if we give ourselves a bit of time off to process life.

A regular treatment can just do that, it can give you a safe place to heal and reset, a place to recover, not just on the physical sense but on every level, deep into the core. Healing from within...

Massage is for life and I believe if it is done on a regular basis it can improve the quality of our existence on earth, reducing stress and also preventing injury.

Professional massage therapy in Leyton- Sports massage East London - Holistic massage - Hot Stones Massage in Leytonstone



" I've seen Sabrina over the last ten years or so, and seem to consistently and almost unconsciously navigate back to her when I'm in need of more calm, more light and more support in my life. She creates an entirely safe space physically and emotionally, with a deep and quite special focus on healing. Her treatments are bespoke and based on my needs. She is attentive, intuitive and genuine. You'll be in best of best hands with her - with both your body, mind and spirit." R.Wilkinson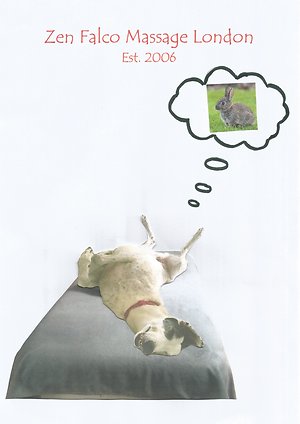 About me:
I am a freelance therapist with over 16 years' experience and I practice from my place E11 off Francis Road village offering Sports Massage in East London. I am based in Leytonstone close to Francis Road village in Leyton E10

I work according to the needs of the client using holistic massage, deep tissue and a combination of techniques to create a safe and healing environment.

This enables me to offer treatments that are specific to the client and work on any specific issues or areas of tension.

What I am trying to create is a complete treatment that doesn't just work on the body in isolation but works deeper on the underlying causes of tension. This can provide a treatment which can help the body heal from within. My treatments offer an intuitive mind and body approach and I am happy to integrate Reiki if welcomed.

I am passionate about my job as a massage therapist and and love the positive effects that massage has on people both physically and psychologically.

Before each session I take some time to discuss the individual needs of the client in order to tailor the treatment for the best possible results. I offer specific treatments or combine therapies such as Therapeutic, Deep Tissue, Sports and Holistic Massage, depending on your preferences.

I have been practicing sports massage in East London and Reiki Leytonstone since 2006. -

My qualifications include:
ITEC Holistic Massage - ITEC Sports Massage - Reiki -
Fully insured and member of CThA
Benefits:
Where to start?
Massage therapy is one of the most ancient form of healing, it helps reduce stress, it can be useful to reduce back pain and joint pain caused by muscle tension and it is an effective way to prevent an injury by tackling the areas where the stress is stored. It is a great medium to get re-energised and grounded.
It is also a good way to gain awareness about our own body and the way we use it - once we have the awareness we have the key to care about ourselves in a better way...and much much more!

For more information about the benefits of each treatment visit the Therapies page.

To book, please see the Bookings page.


Location:
I have been working and practising deep tissue and Reiki in Holistic massage Leytonstone and Sports Massage in East London since 2007. The location is situated just off Francis Road Leyton village, 10 minutes walk from Leytonstone or Leyton tube station. E10- E11- E9 - Leytonstone - Professional Massage